Family Birth Center
You'll spend your whole life caring for your child, but before you do, you have an important decision to make. Who will care for you through your pregnancy, labor and delivery?
With prenatal classes, expert pregnancy care and the area's newest birth center, the care you're looking for is right here at Lake Regional.
Every Journey Needs a Guide: Your Nurse Navigator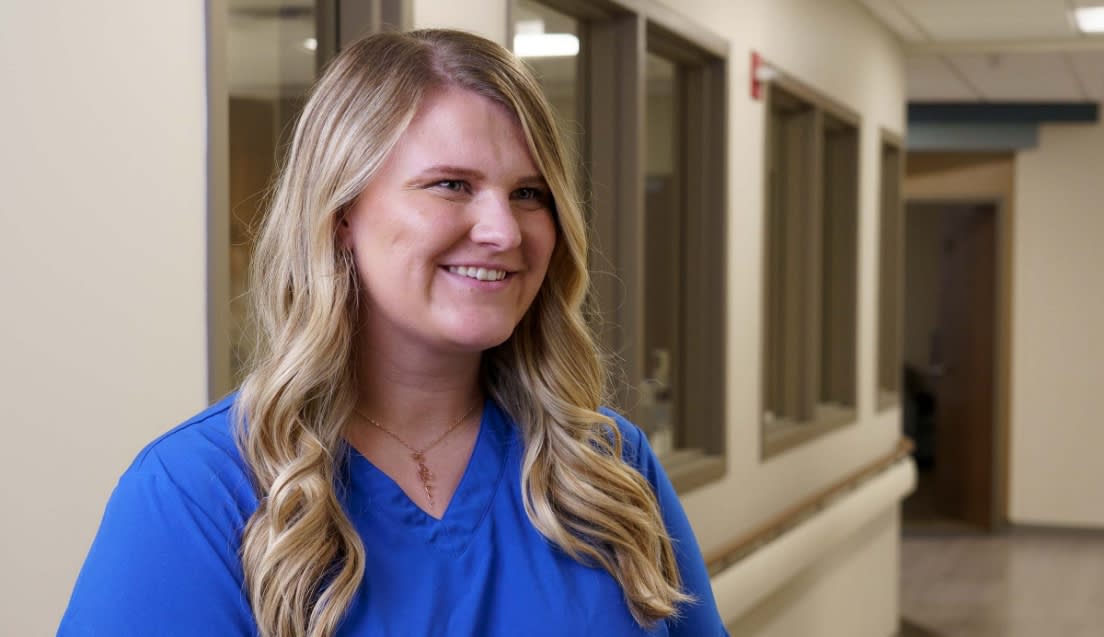 Access to expert care begins with a call. Our nurse navigator will confirm your pregnancy and walk you through our patient education book that includes information about safe medications, labs to be drawn, diet, exercise and all that's ahead.
Dedicated Suites Designed for Families
When you come to Lake Regional, you'll have the same beautiful suite for your entire stay. You won't have to move to a separate recovery room. Your suite has state-of-the-art safety features, a walk-in shower, a spacious bathroom and a spa-like tranquil feel. You'll also find comfortable furnishings for an overnight guest and a large flat-screen TV.
AMENITIES:
Full-sized bathrooms
Walk-in showers
Full-size pullout couch
50-inch TV
Privacy-designed layout
Meeting Needs with Advanced Care on Site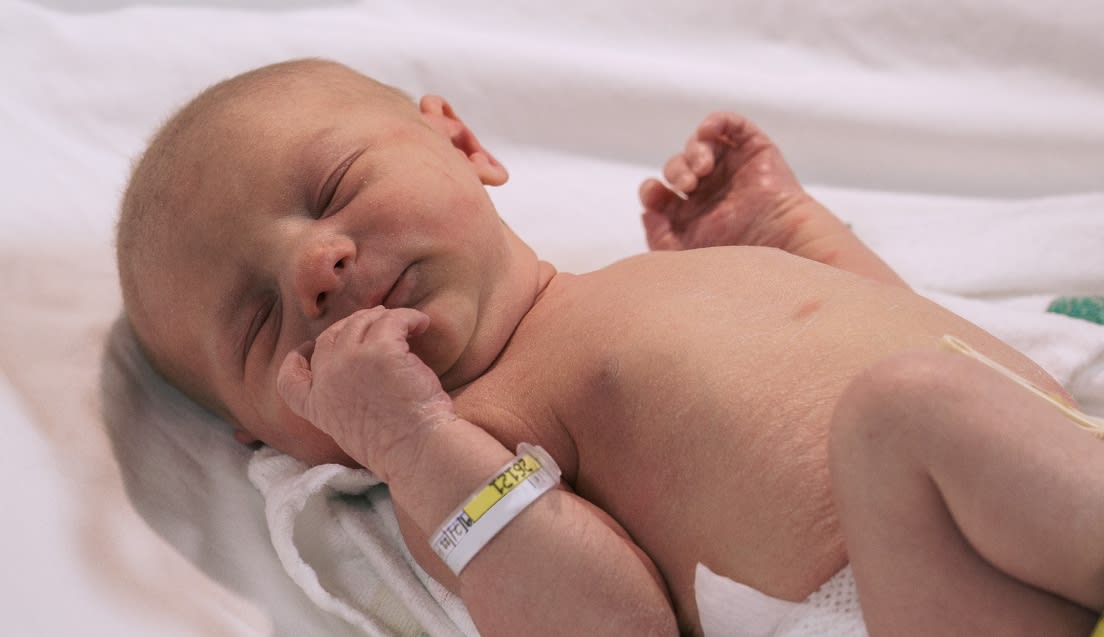 Our Level II Nursery and experienced team ensure we're ready to care for babies who might need extra support. Whether a new arrival requires antibiotics, IV fluids, respiratory support or other special care, we're equipped to meet their needs.
Our Nurses Are with You at Every Step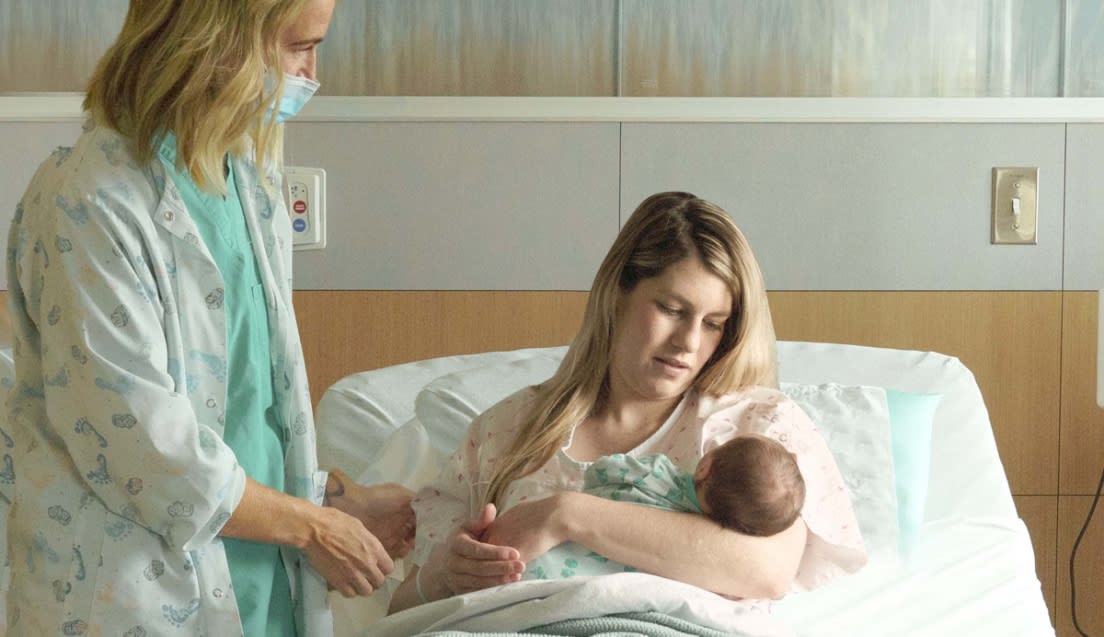 With training in labor, delivery and postpartum care, our nurses have the expertise to be with you through your entire visit. Expect a familiar face as you deliver your little one.
Our Care Never Stops
Pregnancy
We aren't just with you on the big day. There's a lot leading up to it: planning, ultrasounds, consultations, tests and education.
Starting with our Nurse Navigator, we will equip you with healthy guidelines and important checkpoints to feel informed and empowered on this momentous path to becoming a mom.
We offer two pregnancy classes that cover a wide scope of topics—from managing pregnancy discomfort to recognizing and responding to potential complications. You'll be fully prepared for the journey ahead.
Our experienced physicians build relationships based on trust. They will listen, guide and inform you on the months-long journey to delivery.
Labor & Delivery
When the time comes, you want to make sure you're in good hands. With our experienced and considerate staff, you can expect to receive the care you deserve.
Our nurses receive excellent patient satisfaction scores for controlling pain and treating our patients with courtesy and respect.
Our team of providers are passionate about listening to your needs and making your experience as safe and comfortable as possible.
We'll work with you to complete a My Birth Plan, which lets us know everything from lighting to pain management preferences, so your big day is how you envision it.
Recovery & Postpartum Care
When it's time to recover, it's time to be with your loved ones as you get acquainted with your newborn. Expect to stay in your dedicated suite and benefit from:
Moments after delivery — including after most C-sections — babies can be on the mother's chest and covered with a warm blanket. This wondrous time also comes with important health benefits. Skin-to-skin babies stay warmer, calmer and cry less while also having better blood sugar levels. This also encourages nursing.
The time immediately following delivery is precious. We postpone all tests and procedures that aren't immediately needed, and we turn down the lights. The atmosphere is quiet, private and peaceful — perfect for bonding.
Our board-certified lactation consultant is available to breastfeeding mothers while they are in the hospital. Plus, all of our nurses are trained to support breastfeeding.
After delivery, you'll stay in the same dedicated suite. This means the same privacy-designed layout, full-sized bathroom and walk-in shower.
And Beyond
Your care doesn't stop after the car ride home. Lake Regional will be with you on your journey through motherhood. Whether it's women's health visits or pediatrics for that fast-growing toddler, our care for you keeps going.
Hear from Our Moms
The greatest endorsement of our care comes from those who have already received it. Hear from moms like you and even some of our very own staff who have delivered at Lake Regional.
"I have been blessed to delivery two of my children at Lake Regional. My latest delivery was in the new Family Birth Center. The facility was amazing and very comfortable for myself and my husband. The rooms and the bathrooms are spacious. I loved that we were able to stay in the same room from delivery through discharge. The nursing staff was amazing during a very fast-paced delivery and monitoring to ensure our precious baby was safe. The providers were easy to talk to and very caring. Everyone we encountered was friendly and professional. They were wonderful at providing us support but allowing us the privacy we wanted as well. Thank you again to the whole Lake Regional team for helping to make our deliveries exceptional!" ~ Brittany M., Iberia
AIM Star Award
We proudly work to improve the care and health outcomes of maternal patients with severe hypertension. Learn about our AIM Star, awarded by the Missouri Hospital Association.