The care you need now
Trauma, stroke and heart attack — in all three of these emergencies, the more quickly patients receive treatment, the more likely they are to survive and recover. That's why the state of Missouri has a Time Critical Diagnosis System to help patients get the best care possible in the shortest amount of time.
Hospitals that are well-equipped to treat these emergencies 24 hours a day, seven days a week can receive designation as a trauma center, a stroke center or a STEMI (heart attack) center. Lake Regional Health System is the only hospital between Columbia and Springfield that is a state-designated center for all three of these time-critical diagnoses.
"Our triple designation matters to residents and visitors throughout the mid-Missouri region," says Dane W. Henry, FACHE, CEO, Lake Regional Health System. "Because we have committed significant resources to meeting these stringent guidelines, EMS providers know they can trust Lake Regional to provide top-quality care for stroke, heart attack and trauma patients. That means they don't have to drive 50 to 80 miles to the next center. That saves time, and saving time saves lives."
Level II STEMI (Heart Attack) Center
Fast action restores blood flow
Treatment for heart attack requires opening the blocked artery in a cardiac catheterization lab. A doctor threads a thin tube with a tiny balloon through blood vessels to the blockage. The balloon is then inflated to push plaque aside and restore blood flow. "Door-to-balloon" time measures the time between the patient's arrival and the care team's restoring blood flow. Nationwide, the median door-to-balloon time is 60 minutes. At Lake Regional in 2017 it was 43 minutes — a time better than 9 out of 10 U.S. hospitals.
More than heartburn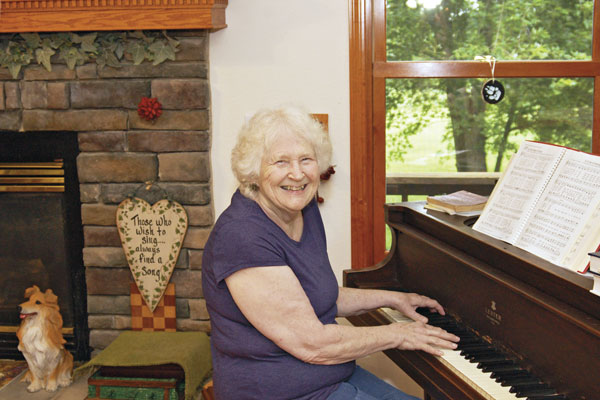 Read the story of JoAnn Chapman, a 70-year-old heart attack patient flown to Lake Regional from Waynesville, at lakeregional.com/hereforyou.
Level III Trauma Center
Making the most of critical minutes
The Lake Regional Emergency Department team includes full-time emergency physicians and nursing staff trained in advanced cardiac life support, pediatric advanced life support and trauma care. Lake Regional receives patients from seven ground ambulance services and an air ambulance based at the hospital that is owned and operated by Air Methods Corp.
A critical hour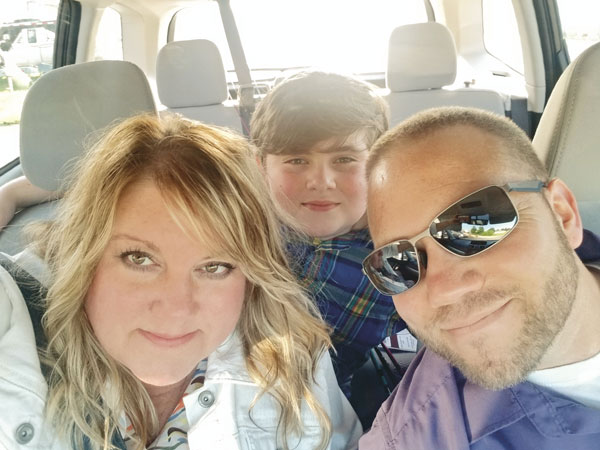 Ian Heath, a husband and father from Nixa, received trauma care at Lake Regional following an ice storm crash on Feb. 10. Read his story at lakeregional.com/hereforyou.
Level II Stroke Center
No time to waste with stroke
The clot-busting medication tPA is a critical treatment for restoring blood flow and limiting brain damage. The amount of time that passes from a patient's arrival at the hospital to delivery of tPA is known as "door-to-needle" time. The national average is 60 minutes. For the first six months of 2018, Lake Regional's average door-to-needle time was 37.3 minutes.
Time is brain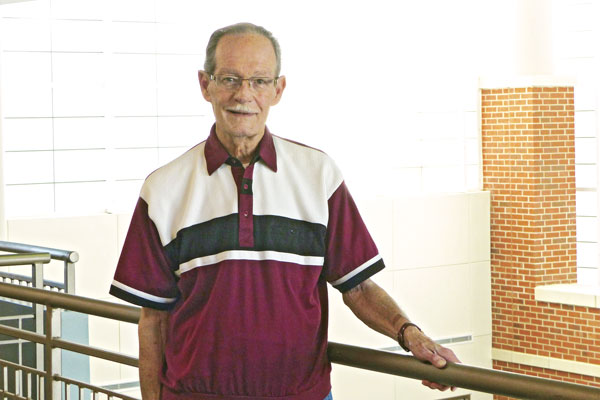 Visit lakeregional.com/hereforyou to read the story of David Anderson, a 77-year-old who credits his full recovery from stroke to the fast care he received at Lake Regional.