Health Foundation
Our commitment runs through you
With your support, we'll continue building a local, nonprofit health care system this community can take pride in.
We are a nonprofit health care system.
Why does it matter that we're a nonprofit? Because our mission as a nonprofit health system is to provide exceptional care for all people in our community. Your support stays right here.
When you give to Lake Regional, you ensure the future of local health care so we're here when you, or someone you love, needs us.
Circles of Caring
Every day brings amazing stories of people caring from the heart. Your gift writes stories like this one.

Retired paramedic John Landis knew when his chest pain returned that it was time to get to the hospital. He just wasn't sure which one. He and his wife have a second home at the lake but live in Quincy, Illinois. "My wife gets to an intersection where if she turns right, she goes to Lake Regional, and if she turns left, she goes to Columbia," he says. "We were not familiar at all with Lake Regional so she was tempted to go to the left. But I told her: 'Columbia is too far away. We don't have that time.' So she turned right, and we went to Lake Regional, and I am thrilled that she did."
For most heart attacks, immediate treatment involves a trip to the cardiac catheterization lab for a stent to restore blood flow. Open-heart surgery, if needed, usually comes later on a scheduled date. But John Landis could not wait. His heart and breathing had stopped. The Lake Regional Emergency Department team performed CPR as they wheeled him to the operating room. "His only chance at that point was operating, even though it was high-risk," says Lake Regional Cardiovascular-thoracic Surgeon Randy G. Brown, M.D., FACS. "Many times, those of us caring for him looked at each other, and all we could say is: 'You're doing the best you can. Keep working.'" A few weeks later, John walked out of the hospital to make more memories with his wife, children and grandchildren.
Darrel and Dana Bishop of Lebanon, Missouri, have personal reasons for supporting Lake Regional's mission to provide exceptional health care. "I am old enough to remember when you had to drive to Springfield or Columbia to see a specialist or get most medical tests performed," Darrel says. "It is a blessing now to drive just 30 minutes." That was never truer than on a Sunday morning in June 2021 when Dana rushed Darrel to Lake Regional Emergency Department for chest pains. Tests confirmed a heart attack. "As soon as I arrived, people were working with me," he says. "I knew by the way they were working together that I was in good hands."
Heart attack survivors John Landis and Darrel Bishop are here for their wives, children and grandchildren today because of a team that includes Lake Regional caregivers, support staff, volunteers and financial supporters. "They say every day is a gift, and so far, I've received 97 gifts from Lake Regional," John said in October. "I feel great. I'm completely up and active. I'm blessed. I'm truly blessed." To join our circles of caring and support local nonprofit health care, visit lakeregional.com/Give.
In this community, we're all first responders
Lake Regional's foundation rests on supporters like you. And thanks to a broad range of corporate and individual donors, we're growing stronger by the day. Thank you to everyone who donated in 2021.
Featured supporters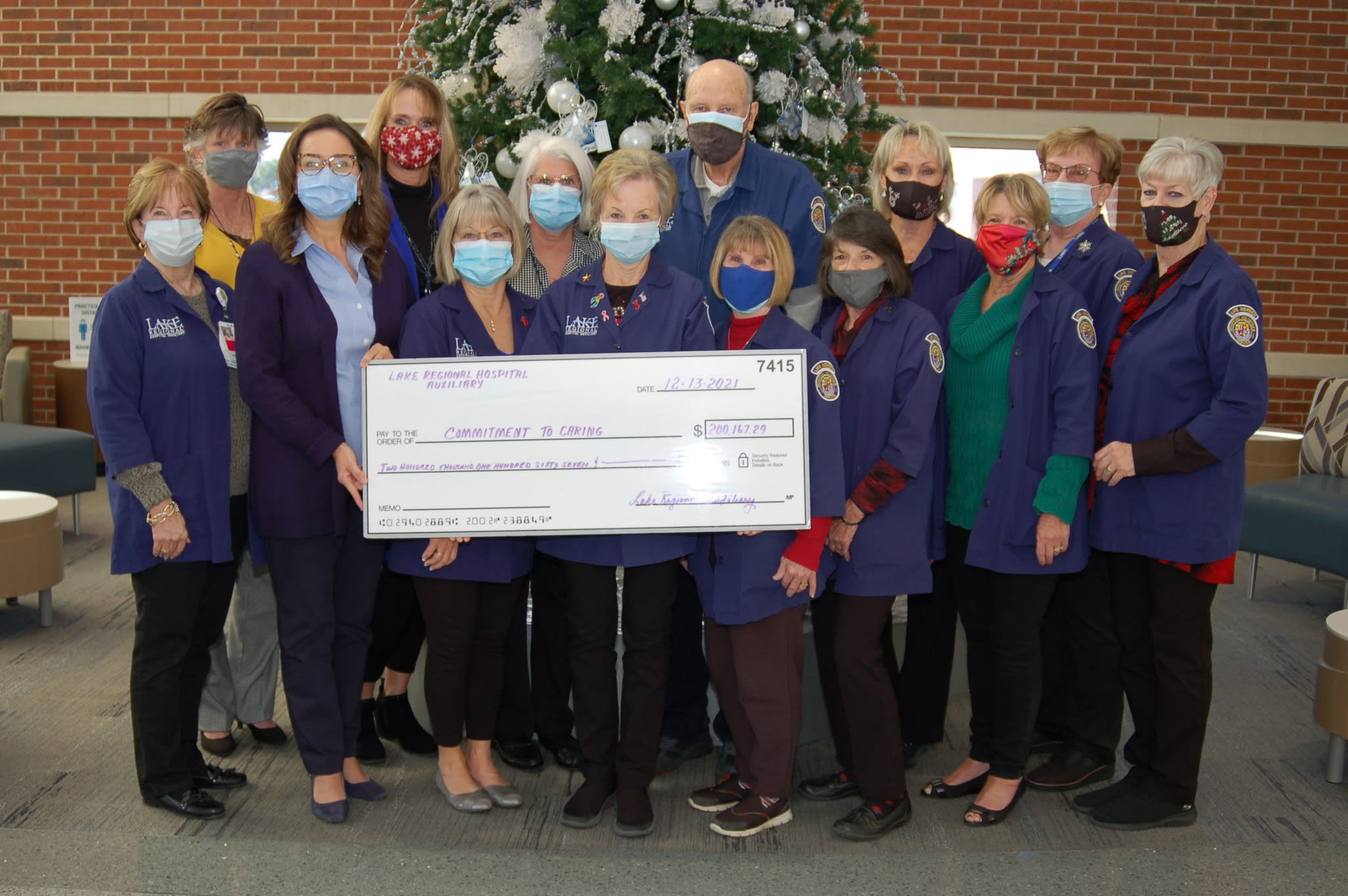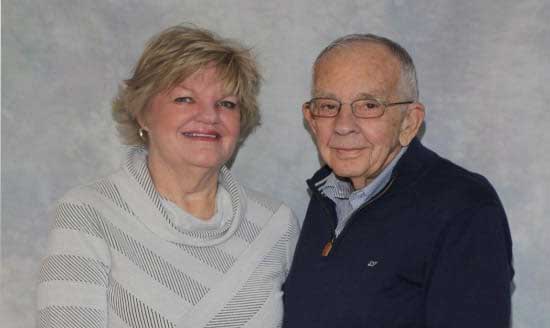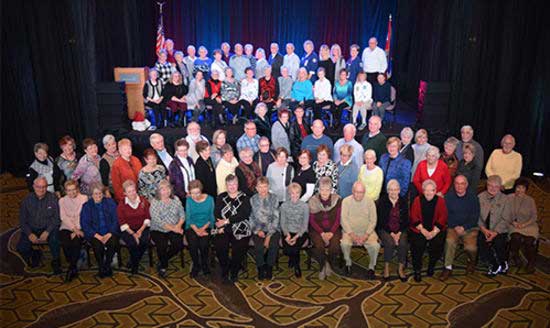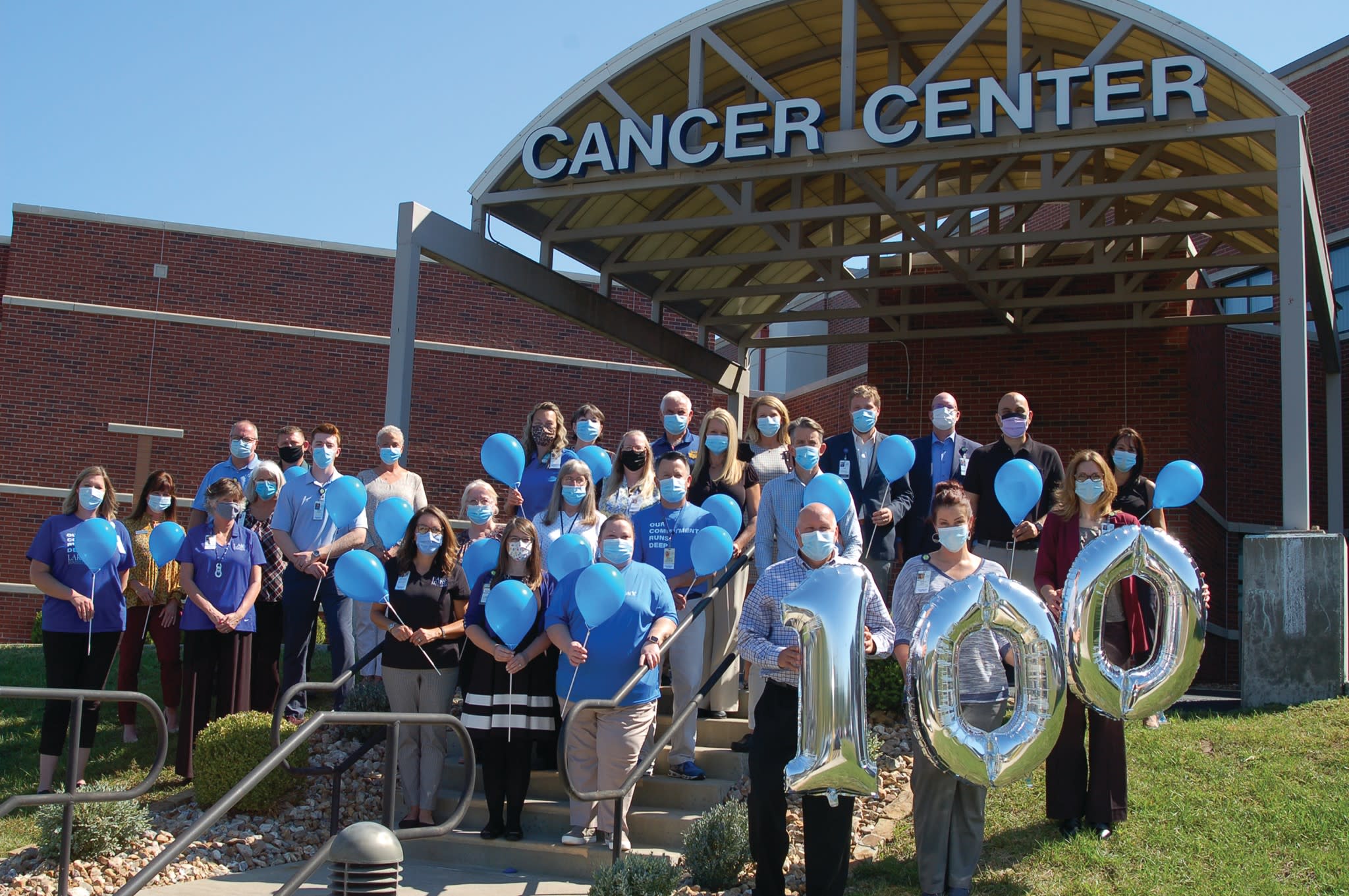 Ameren Missouri pledged $50,000 over two years
Lake Regional Hospital Auxiliary donated $200,000
Mae Young estate contributed $250,000
Willis and Peggy Hansen donated $100,000
Anderson Family Foundation donated $100,000
Lake Regional HERO Club members have raised over $100,000
In their words
Our donors come from many backgrounds, but all are touched by Lake Regional's work. Some experienced our life-saving care first hand, and others want to ensure our services are strong for decades to come.
"We care about the people we serve, and investments in our regional health care systems only make us stronger as a community." — Chip Webb, central division director, Ameren Missouri
"Lake Regional is equipped to take care of your diverse health needs, but it is up to everyone to support the health system. The stronger the hospital, the stronger the community." — Willis Hansen, former cardiac patient
"We are lucky to have a health system that has been recognized for so many of their programs and services, including cancer and cardiac care. We don't have to travel far for quality care; it is in our own backyard." — Nancy Grove, president of Lake Regional Hospital Auxiliary
Doing more is our normal
We hope you'll join our circles of caring, and add your name to our growing list of donors. If you'd like to learn more about our Lake Regional Health Foundation, contact Trish Creach, executive director, at 573.348.8376.