Awards and Recognition
In health care, recognition can come in the form of awards, accreditation, certification or designations of excellence—all of which can help patients and families identify quality care. We are proud to have received recognition for many of our programs and services. Below are some recent highlights.
---
The State of Missouri has designated Lake Regional Hospital a Level II Stroke Center, Level II STEMI (heart attack) Center and Level III Trauma Center. Lake Regional is the only hospital between Columbia and Springfield that is a state-designated center for all three emergencies.
---
Lake Regional Health System has earned national recognition for meeting rigorous care standards for stroke patients. The hospital now has The Joint Commission's Gold Seal of Approval® and the American Stroke Association's Heart-Check mark for Primary Stroke Center Certification.
---
Lake Regional Hospital is a recipient of the 2022 American Heart Association/American Stroke Association's Get With The Guidelines®–Stroke Gold Plus Quality Achievement Award with Target: StrokeSM Elite Honor Roll award and Target: Type 2 Diabetes Honor Roll™ Award. This award recognizes the hospital's commitment to providing the most appropriate stroke treatment according to nationally recognized, research-based guidelines.
---
Lake Regional Health System programs that have earned The Joint Commission's Gold Seal of Approval™ for accreditation include the hospital, home health, hospice and the clinical laboratory. The Joint Commission establishes one of the highest standards for safety and quality care for patients.
---
Lake Regional Cancer Center is accredited with commendation by the Community Hospital Cancer Program from the Commission on Cancer of the American College of Surgeons. Accreditation is granted only to facilities that have voluntarily committed to provide the best in cancer diagnosis and treatment and comply with established Commission on Cancer standards.
---
Lake Regional's Cardiopulmonary Rehabilitation program is certified by the American Association of Cardiovascular and Pulmonary Rehabilitation. AACVPR-certified programs are recognized as leaders in the field of cardiovascular and pulmonary rehabilitation because they offer the most advanced practices available.
---
Seven of Lake Regional's primary care clinics have earned national recognition for high-quality, patient-centered care. The patient-centered medical home model helps patients keep up with preventive care and manage chronic conditions so they are sick less often.
---
Five Lake Regional specialty clinics—Lake Regional Arthritis and Rheumatism, Lake Regional Cardiology, Lake Regional General Surgery, Lake Regional Obstetrics and Gynecology, and Lake Regional Orthopedics—have each received recognition as a Patient-Centered Specialty Practice from the National Committee for Quality Assurance. Earning NCQA recognition shows that these Lake Regional specialty clinics have undergone a rigorous review of their capabilities and are committed to communication, coordination and providing access to care. Recognition signals to primary care practices that these Lake Regional specialty clinics are ready to be effective partners in caring for patients. The clinics each received level III recognition, the highest awarded by the NCQA.
---
Lake Regional Home Health is licensed and certified by Medicare/Medicaid to provide intermittent skilled care to homebound patients in Camden, Miller and parts of Morgan counties.



---
Lake Regional's Laboratory department is accredited by The Joint Commission and certified by the CLIA. The lab is staffed by board-certified pathologists, certified medical technologists, medical technicians, histotechnicians and phlebotomists.
---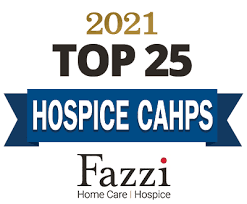 Lake Regional Hospice earned National Honor from Fazzi Associates, a consulting company that researches national best practices for home care agencies, awarded Lake Regional Hospice an Award of Distinction for achieving patient satisfaction scores higher than 75% of other hospice programs in Fazzi's national database in 2020.
---
Missouri hospitals have worked to improve the care and health outcomes of maternal patients with severe hypertension as part of the MHA's Alliance for Innovation on Maternal Health Severe Hypertension in Pregnancy Collaborative. To recognize the tremendous dedication and quality improvement efforts achieved during this collaborative, MHA recognizes Lake Regional Health System with an AIM Star.
---
Midwest Transplant Network honored Lake Regional Health System with the Excellence in Donation Award for 2020. Lake Regional honors all patient requests to donate organs and tissue upon death and has processes in place to identify donors.
---
The Lake Regional Family Birth Center has earned designation as a "Show Me 5" Hospital from the Missouri Department of Health and Senior Services. The "Show Me 5" Hospital Initiative is to encourage breastfeeding and foster breastfeeding longevity.
---
---